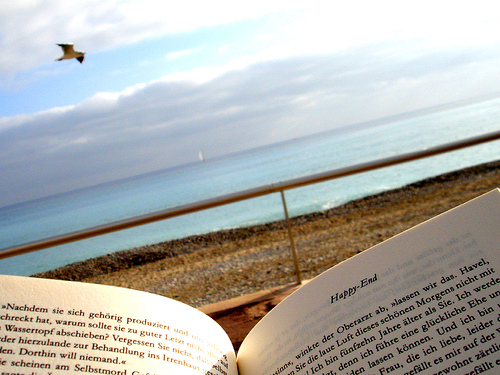 Busy week, right? I had about 2-3 other blog posts lined up that I wanted to get out the door, but time got away from me and here we are – Friday already.
In any case, I wanted to quickly share a few interesting posts that I came across in the last week which particularly struck me as adding value to the "conversation". I recommend taking a few minutes over the weekend to browse through them, and if you have more than a few minutes, dig through the archives of some of the websites I've pointed out – there's a treasure trove of advice and content to be had if you just know where to look. On that note, here's this weekend's reading list –
How To Be Like Zappos in 3 Easy Steps – It's common knowledge that the company culture over at Zappos is one of the best in the business, so how can you take their lead and apply the same principles to your business?
How Online Marketing Drives Offline Success – KISSMetrics never fails to deliver insightful content, and this infographic connects the lines between the online and offline world in a way that should help any marketer bridge the gap. Hint: need something to share? People love infographics – so go for it!
A Blogging State of Mind – Get your head right! Think you know what drives your blogging decisions? Think again.
The Future of Community – What will the future of your online community actually look like? Chris Brogan shares some very insightful thoughts.
B2B: Social Marketing and a Cautionary Tale – Many marketers fail to accomplish their goals simply because they approach leads and influencers in the wrong way. This brief article is a great real world example of how easily things can go wrong.
Stay warm and enjoy your weekend everyone!